I do not believe in the so-called perfect home, but I believe in the perfect feeling you have for that home. "
Always appearing with a cool, elegant appearance, it can be said that it is perfect in the eyes of all those around who are none other than interior designer Quách Thái Công. Step into the showroom of THÁI CÔNG Interior Design brand located in District 2, HCMC. Ho Chi Minh City, anyone must admire the way of interior decoration, space-class design and rich aesthetics that Thái Công creative designer. However, when the reporter asked him about a perfect home, the designer laughed and said: "What to do has a perfect home!".
Away from Vietnam from the age of 10, building a personal brand in the interior creative industry in Hamburg – Germany with a series of prestigious international awards, the designer Quách Thái Công returned to his hometown with the desire to contribute expertise for the development of the interior design industry. Talking with him on a sunny Saigon day, with his enthusiasm, designer Thái Công did not hesitate to confess.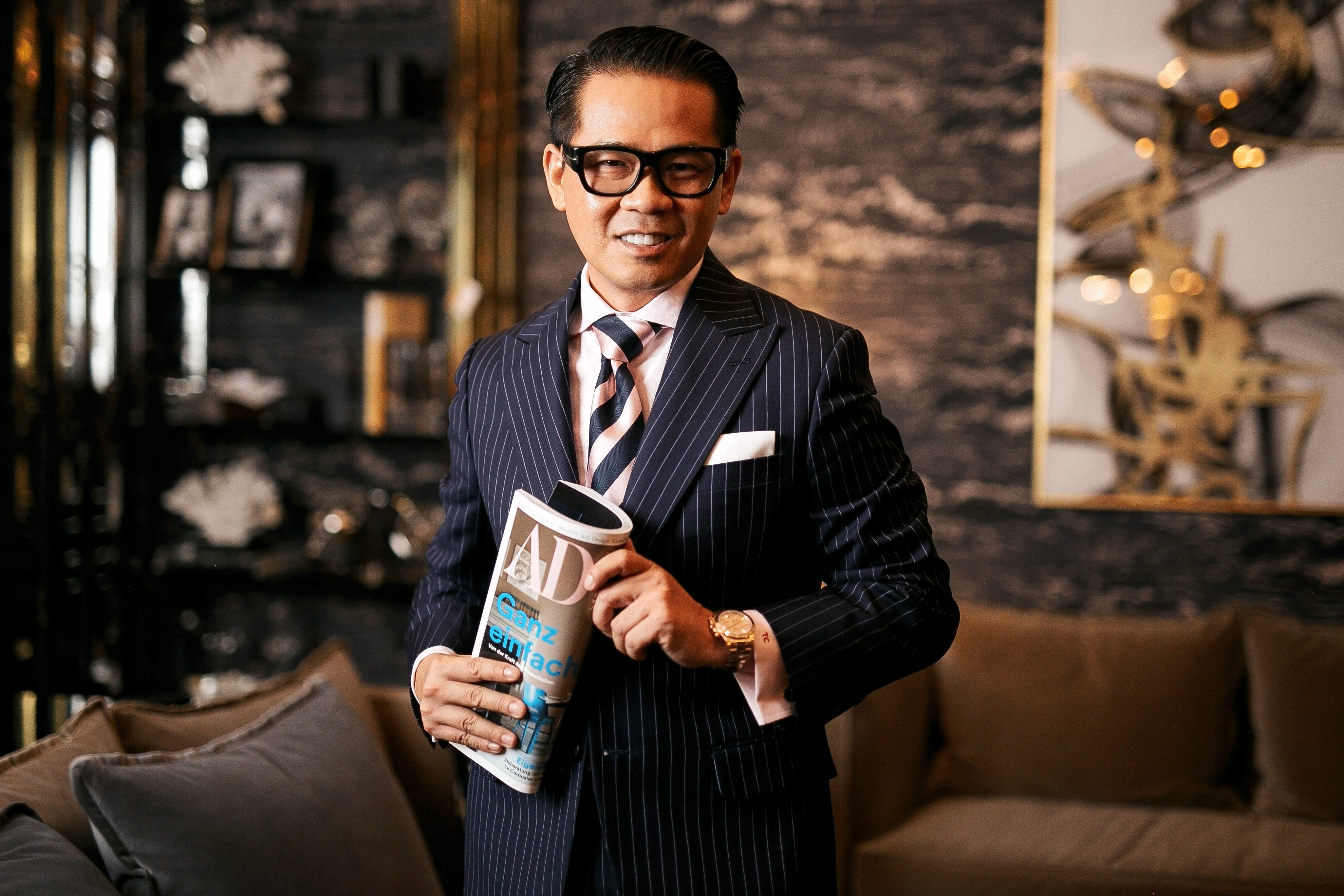 So when you returned to your homeland, by your expertise, how do you assess the development of the interior creative field in Vietnam?
In my opinion, technical development is quite good, but still weak in aesthetics. Vietnamese people look to luxury and high-class, they often look towards European style. We are an Eastern country, looking for European style, we need real designers who understand both of these cultural traits, so the aesthetics of creative products are harmonious, and love which demand in both professional and psychological perspectives.
When I came back to Vietnam, I immediately found myself an old French villa in District 3, Saigon. In it, I personally redecorated everything, in accordance with my creative standards that have been praised by the international press. I want to set a certain aesthetic standard.
You once shared an impressive saying: "Do not decorate your home by yourself", can you clarify this view?
That's true! Do not decorate your house by yourself. Why so?
Because when we want to get something high level, we definitely need to find a professional. The feeling of self-created living space for me is great, I don't deny it, but if you want it to be the best and the best it can be, only the interior designer can do it. Just like when you are sick you have to go to the doctor, you want to eat delicious food, you come to a high-class chef, you want to have a nice hair you have to go to the salon. Modern society is a society where each person will have a unique expertise, and must push that expertise to a professional level.
Besides expertise, Thái Công also regularly participates in art activities, museums, reading books to improve knowledge and aesthetic abilities. Thái Công wants to affirm that Thái Công does not only sell tables and chairs, Thái Công sells style-living. That's the most important thing.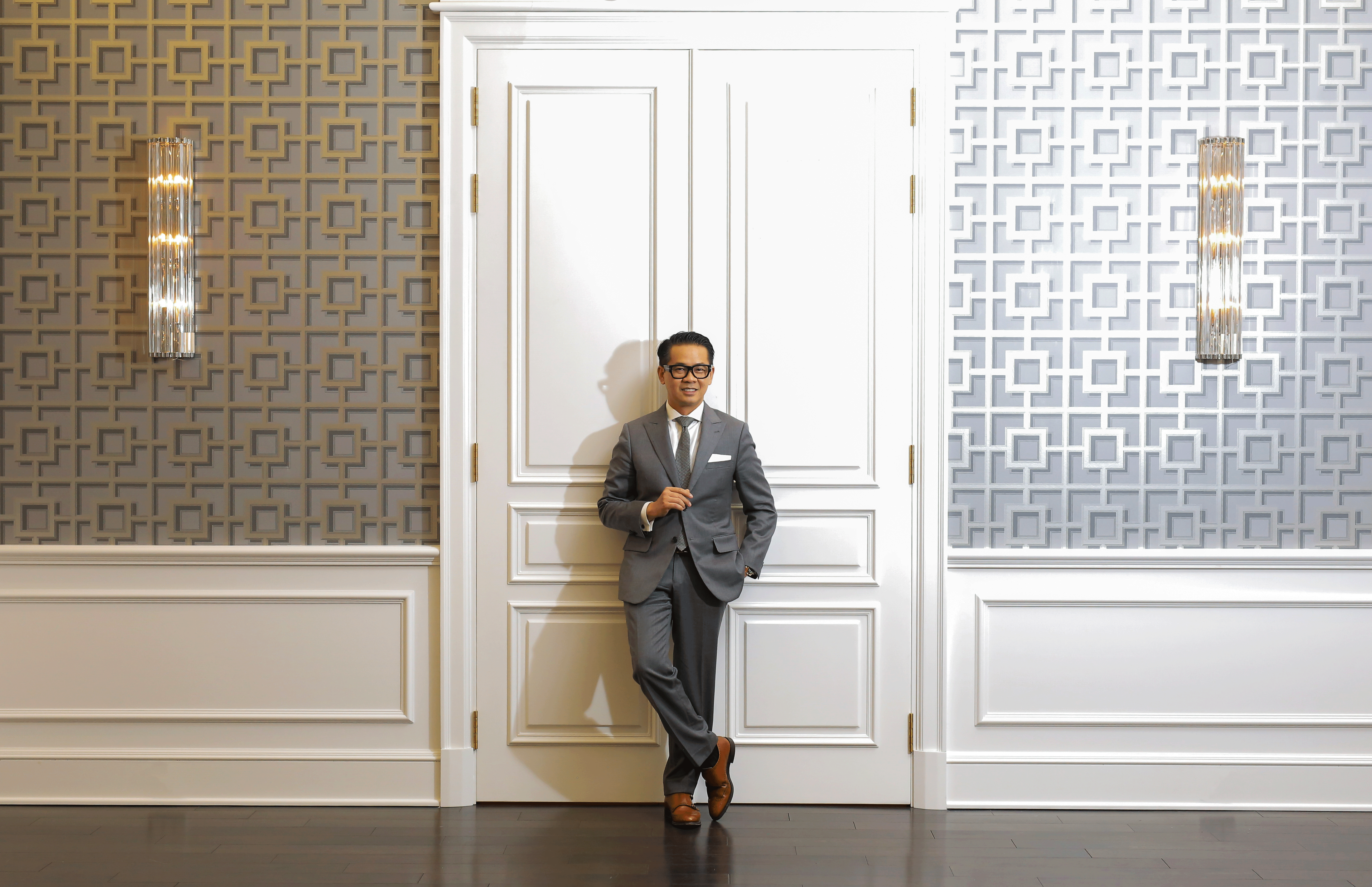 What do Thái Công think about a perfect house?
To me there are no such things as a "perfect home". To be honest, no, whoever said I will design a perfect home for you, I don't believe it. Because aesthetics is an impossible theorem. I do not believe in the so-called perfect home, but I believe in the perfect feeling you have for that home.
When working with customers, I always go into their living regiment, learn their feelings, make space for them, I consider to do it for myself. I always listen to customers' point of view, then give them genuine advices with their long experiences in their life. Thái Công can guarantee them a home with a long-lasting beauty. Thus, Thái Công customers will have a comfortable, beautiful, stylish and truly convenient living space.
But, you once said, the perfect standard of Thái Công is 300%
That's my standard for the furniture. The perfection of the product must reach 300% from three factors: Material, Production and Design.
The material must first be precious because the material is the root, something high-class must be superior from the purest form. When the material is available, the product needs to be constructed by really skilled units.
When designing, which room do you usually focus on?
There is a saying that Thai Cong often mentions: "Let me see your bedroom, I will tell you who you are"
Vietnamese people often focus on the living room, because it is a place to welcome guest. However, when working, Thái Công often conveyed to customers a view that Thái Công did not design for friends, neighbors, acquaintances of homeowners, Thái Công only design for homeowners. So, the place where the owner spends the most time, the special place to relax and rest, the place where you are your true-self, it is the bedroom, no doubt. Therefore, the bedroom is the space that Thái Công pays most attention to.
Thank you for your helpful insight.