"All my creative designs have to be beautiful, and people in the space will also be honored"
Honored in Germany with a series of international awards in Interior Design, Quách Thái Công is often appreciated by professionals as well as the public not only in ceaseless creativity but also in each living spaces he created, he conveyed a bold style of Thái Công without being bored. Bringing the brand to Vietnam after more than 30 years of separation, Quách Thái Công continues to be the one who builds the living spaces and styles for his customers in his homeland. Talking with the designer on a beautiful sunny afternoon at his showroom located in District 2, Ho Chi Minh City, designer Quách Thái Công enthusiastically shared the style – something that he was always proud of. Especially with the famous saying: "THÁI CÔNG brand does not sell furniture, we sell lifestyle".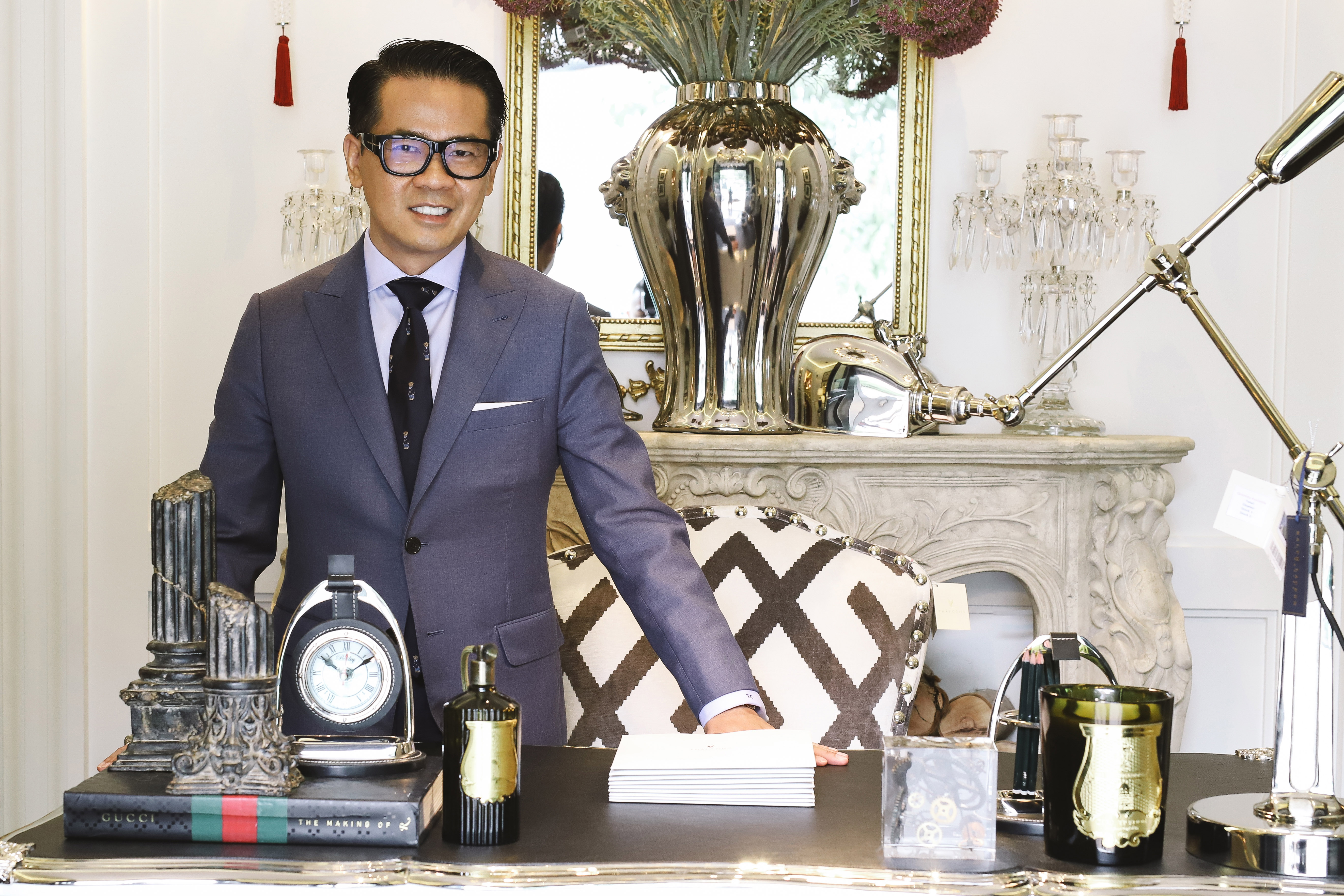 You must have your own style to actually "sell" style
Obviously, you must have experience in life, you need to have experiences and knowledge in many fields, especially in your expertise that's when you can have your own style. And when you have style, you can "sell" it.
Self-styled designer Quách Thái Công lived in Germany from a young age, he majored in Fashion Design, learned a lot about art. When moving to creative interior, Thái Công always enjoys living in world-class hotel rooms. He thought that, having to experience those spaces, lying on luxury beds, bathing in expensive baths, he really understood the lavish style, thereby building for himself as well as conveying to customer. In the design work, Thái Công designer took the example of conveying style through the function of space:
"All my designs are set to make everything reasonable to ensure the usability. As in the bathroom, just open the upper drawer with a hair dryer, the power outlet is prepared right next to it. The place next to it is a spray, aromatherapy, the other side is a skin care, a razor … All are very tidy, neat and convenient. When I have such a lifestyle myself, I know how to give my customers such a lifestyle."
This is one of the very small examples of how to have a lifestyle to be able to build a lifestyle, if you are a simple person, then surely you cannot give advice on a particular lifestyle If you don't sleep on the goose feather pillows, then of course you will not be able to understand its level of details or comfort, and from there you will not be able to bring to the customers that you want.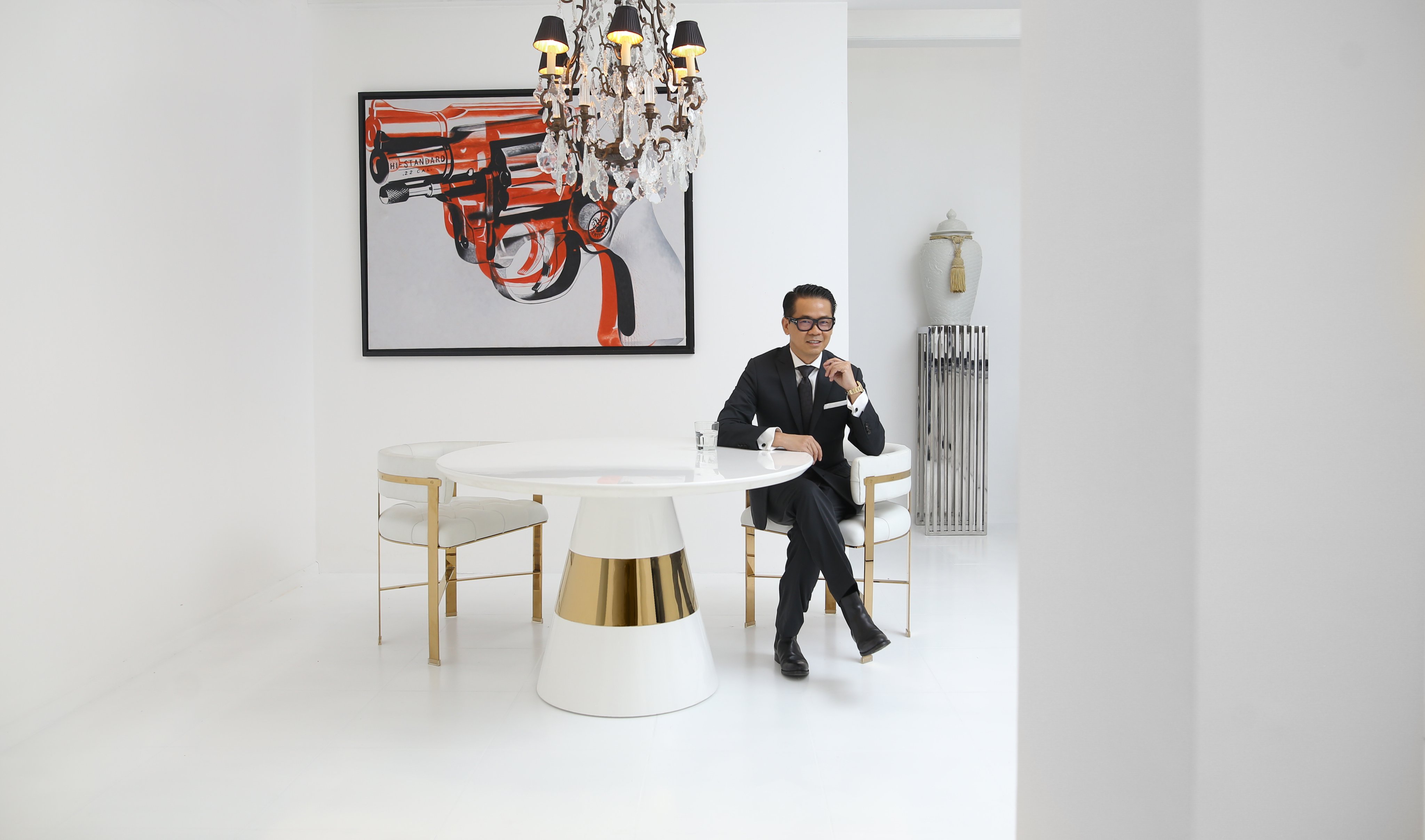 Beautiful people in living space
If it's already a living space, first of all, the guarantee of comfort, comfort is the leading factor, and of course, to bring it to customers, the interior designer himself must know how to exploit the function of space thorough. In addition to that optimal use factor, with designer Quách Thái Công the style also manifests by the aesthetics of the house.
"I especially like sexy. All my designs are sexy, it must be beautiful. And the space have to honor people in it"– shared by designer Quách Thái Công. He said that everything in this world has an attractive beauty to it, like a flower that attracts butterflies, like birds with beautiful feathers that attract species. So every creations of Thái Công is directed to a high aesthetic value. Especially, the woman in that space must be beautiful also the beauty of the space because the room was built to let people live and enjoy the beauty of that room.
The designer Quách Thái Công specifically accused the designs that would made people become it's victims. If you walk in a bedroom and if the room is white, you can't be comfortable in it. A sexy room makes people in it feel sexy, wake up every morning or go home every night, you will feel love yourself more, enjoy life more to the fullest, it is the style that designer Quách Thái Công wants to bring to the clients.
Three important factors when designing interior
When designing a living space for customers, in addition to conveying the styles that they are knowledgeable about, designer Quách Thái Công also presents the standard elements for creativity. First, it is the interior that must be suitable for architecture, the interior of the house cannot be modern if the architecture is classical and vice versa. The unity inside – the outside will help the customer's home to have a perfect whole. Next is the need to match the location, each culture and social space of each place will match the style separately. For example, if your house is in the city, it is impossible to follow a beach style, so it will create unreasonable mismatch.
And last but not least, the interior is suitable for the host's personality.Whenever working with the customers, designer Quách Thái always goes into details to learn about their lifestyle, giving customers advices along with the spirit of style building of THÁI CÔNG brand. All of these things will give the customers insight view of a high quality and excellent living space.