Creative Homex
| 29 Th6 2021
Classic Statement: Thai Cong Villa Transports Your Senses to a World of Beauty
Classic Statement: Thai Cong Villa Transports Your Senses to a World of Beauty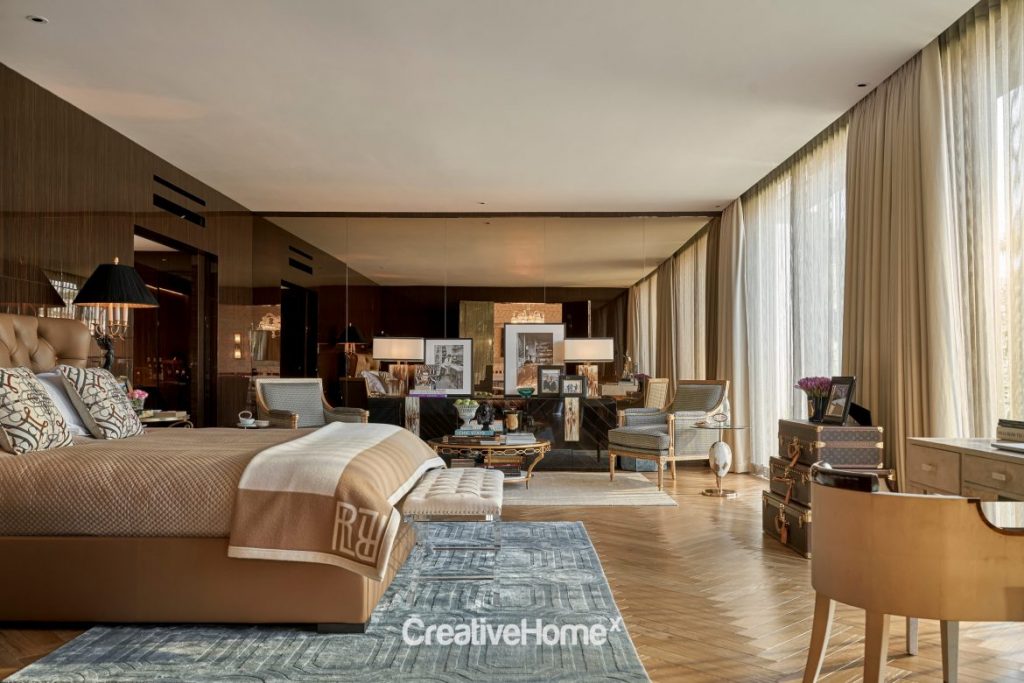 Thai Cong Villa is a daring experiment. With an all-black kitchen, the whole house is filled with a cinematic and artistic atmosphere. Everything depicts a life full of inspiration, passion, luxury and splendour, right down to the smallest detail.
Brimming with artistic details, this breathtaking villa belonging to interior designers Quách Thái Công and Huy Yves is located just a pleasant walk away from their design office. Like many other luxury houses in Thao Dien, a peninsula on the Saigon River in the heart of Ho Chi Minh City, the villa is quiet, isolated and discreet from the front. However, with Thai Cong's signature touch, the designers have found a way to surprise visitors with a sophisticated and delicate interior theme.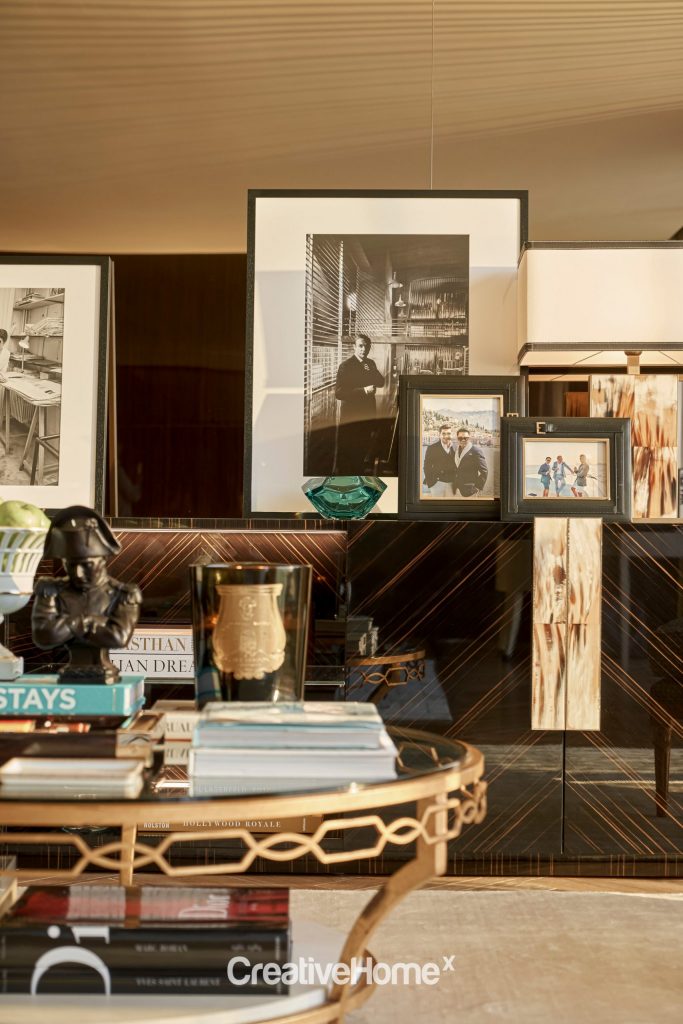 The outdoor space welcomes visitors with a row of green plants opening onto a discreet path that leads to the house. The path creates an immediate contrast with the hall, which has been renovated for easy navigation. From there, the designers applied spatial layers that are closely connected – components that are all the necessary basic elements but not ostentatious. Designed to skillfully direct guests' emotions, the airy yet tight space keeps opening and closing, creating a rich experience.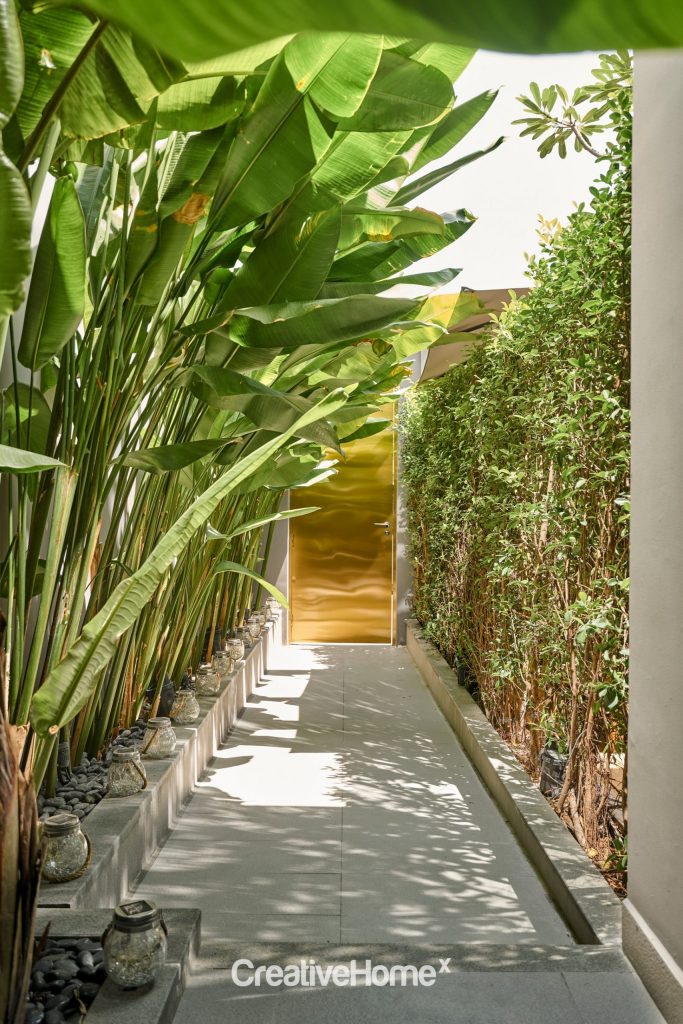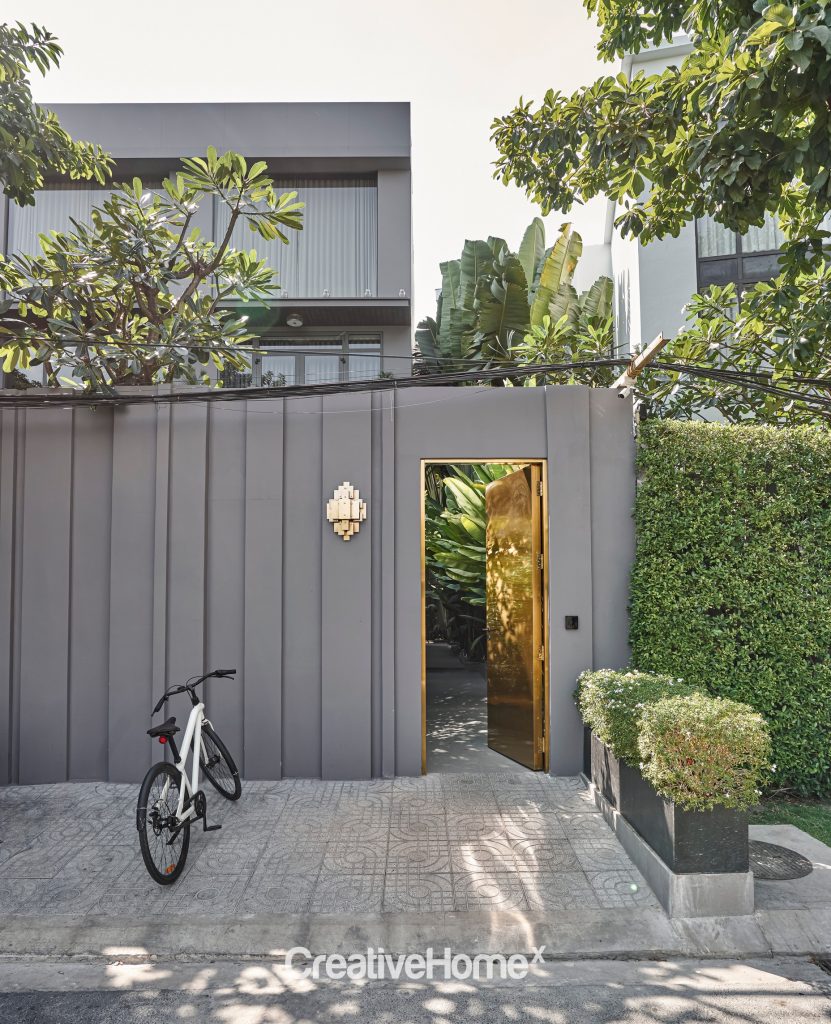 A sense of anticipation arises at the grand double doors which open into the living room. At the foyer, two large paintings of classic movie posters from the 1920s that the homeowners love are on display. The seventh art piece inspired Thai Cong's living space, replicating the splendid dream of Gatsby parties and the luxury of the golden age.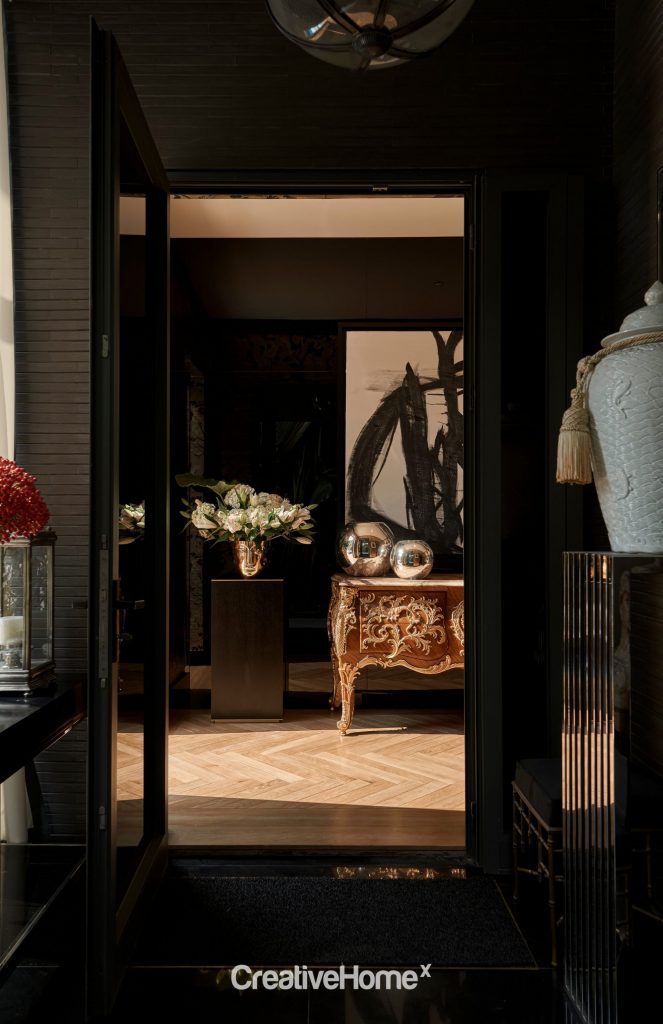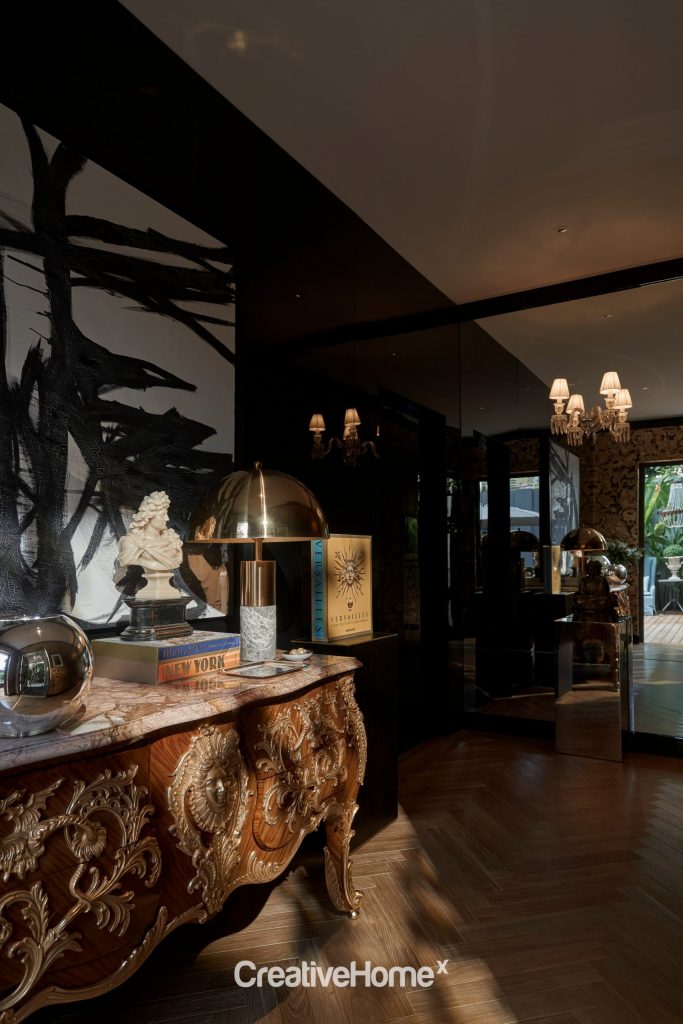 In the living room, Longhi sofa made of velvet, leather and copper is complemented by a marble-topped table with a leather-wrapped base, handcrafted in Italy. The TV cabinet, by Joe Colombo, has a 60s-style design, and is remade from Italian leather with a solid copper base. Next to it, the open kitchen creates a great impression with its all-black palette, a mirror-covered ceiling, and herringbone wooden floor.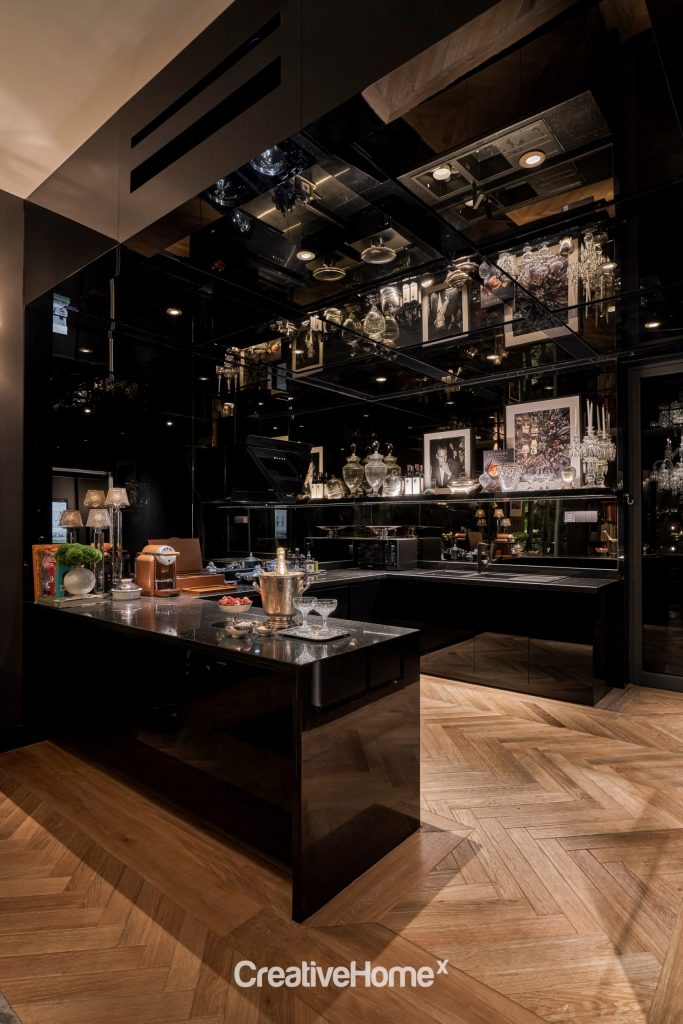 The master bedroom occupies the upper floor of the villa, designed as a space meant solely for the designer couple. Thai Cong never hesitated to invest in the experience of waking up in the morning and living a life that he thinks is the most splendid: "Never having to set an alarm, never having to be on the phone, and drinking fresh orange juice every day".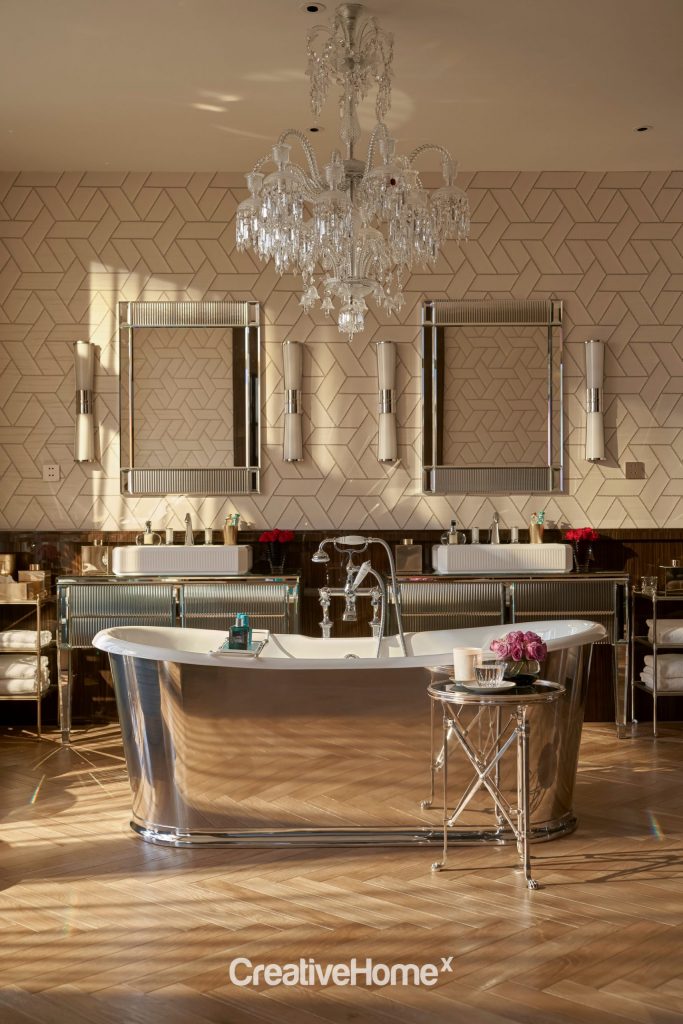 In the same vein, the bathroom is a first-class aesthetic statement, with enough space to set up a table and chairs for relaxing. A porcelain silver bathtub sits in the centre of the room, underneath an elegant crystal chandelier by Phillipe Starck.