Home Decor, Singapore
| 25 Oct 2022
House Tour: This luxe Vietnam penthouse is a WFH dream
This penthouse apartment in Ho Chi Minh is bright, luxurious, and overlooks the Saigon River.
Home Decor, Singapore, written by Melody Bay, photo by Do Sy / January 6, 2021,
For this homeowner who works from home and lives in Ho Chi Minh City for several months of the year with his wife, having a dedicated office space in his Binh Thanh District penthouse was essential.
In his brief to interior designer Quách Thái Công, he also noted that he wanted his home to be welcoming and cosy for guests whenever they stayed over, so having a beautiful entertaining space and guest room was important.
To address his brief, Thái Công reconfigured the penthouse apartment from its original three-bedroom layout to a two-bedroom home including an office space with a panoramic view of the Saigon River. The rest of the home is bright and undeniably luxurious — a haven from the bustle of the city below.
AT A GLANCE
Who lives here: The homeowner and his wife
Size of home: 340 sqm
Type of home: A penthouse apartment in Ho Chi Minh City, Vietnam
ID: Quách Thái Công
Website: www.thaicong.com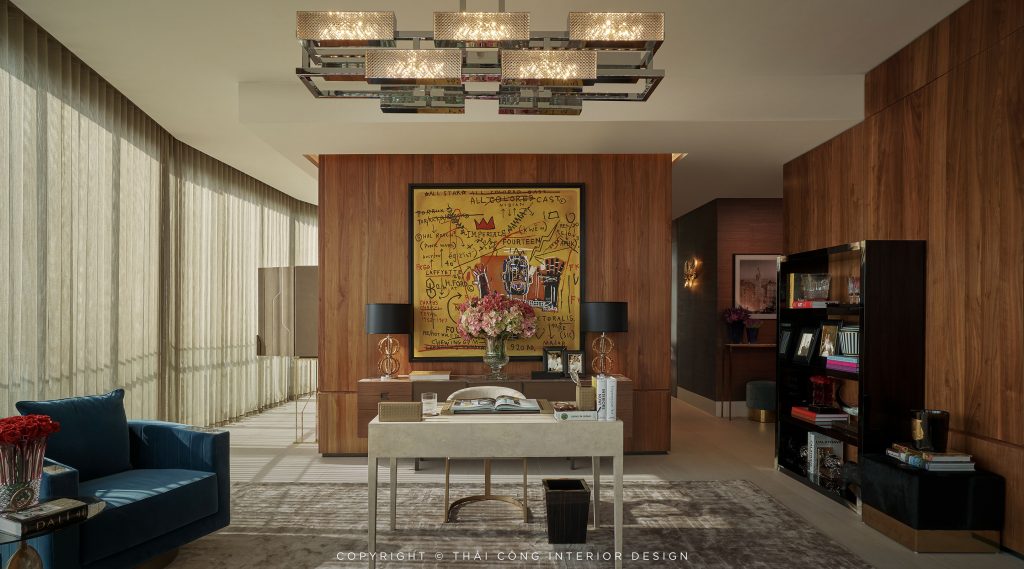 The office space, which was christened the Office Salon by Thái Công, is the largest and brightest room in the home, with panoramic views of the Saigon River and Botanic Garden in the centre of the city.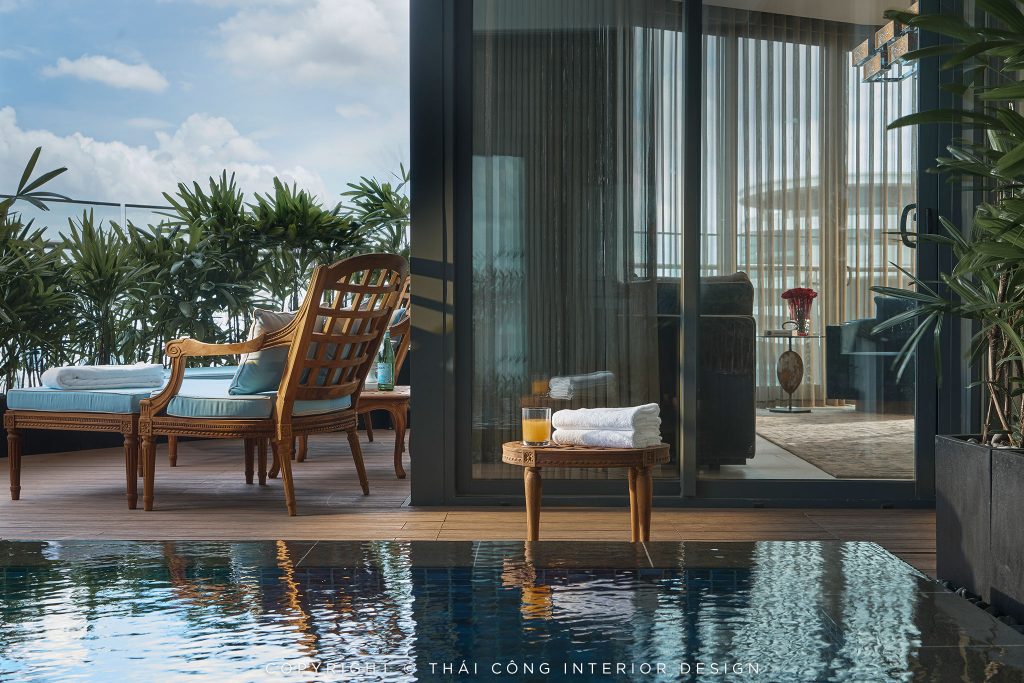 Decorative lighting plays a vital role in the design of the apartment, with a total of 17 lamps that Thái Công carefully selected.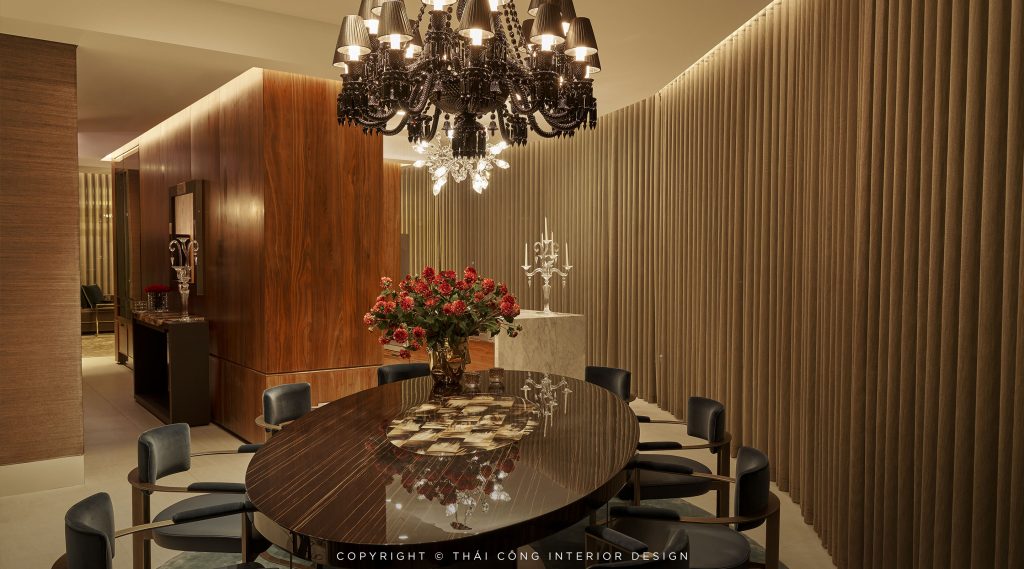 The most striking of all is the Baccarat black crystal chandelier by Philippe Starck, which lends an air of decadence to the space, especially when paired with the classical style of the furnishings.
Thái Công created a lounge area next to the dining space for entertaining guests. Before, this space was dominated by a white marble wall; he replaced it with a bronze-tinted mirror and dark bronze wallpaper that lend warmth to the space. The area is also accented with a bronze-and-gold-finish Charles Paris wall lamp and a sculpture by Chrystiane Charles.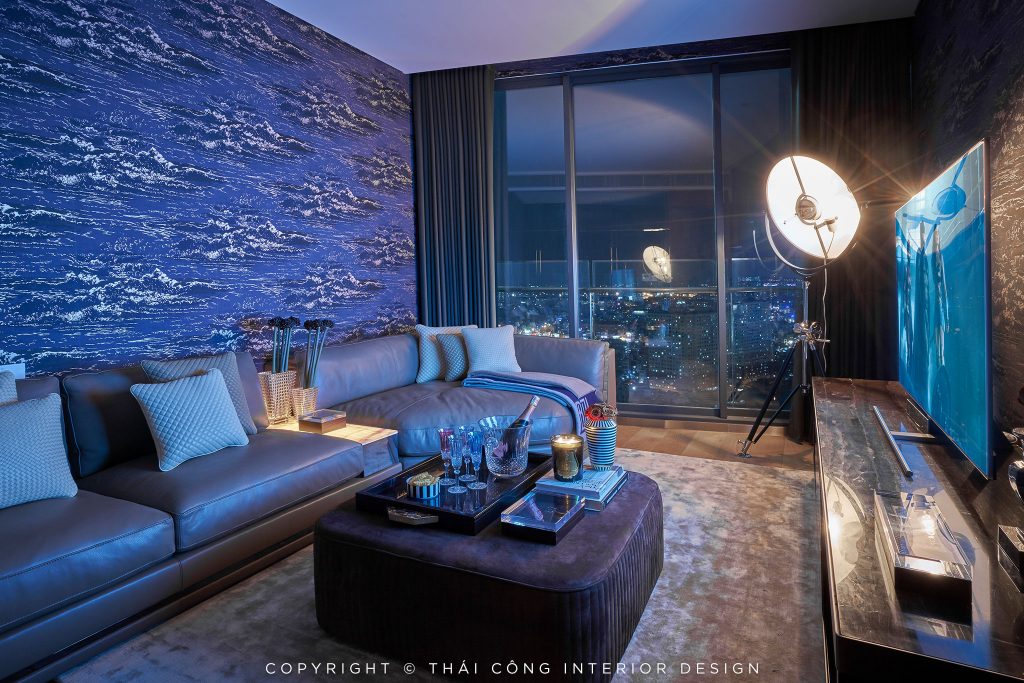 As the homeowner enjoys karaoke, a cosy media room was created for this purpose — and to host movie nights, too.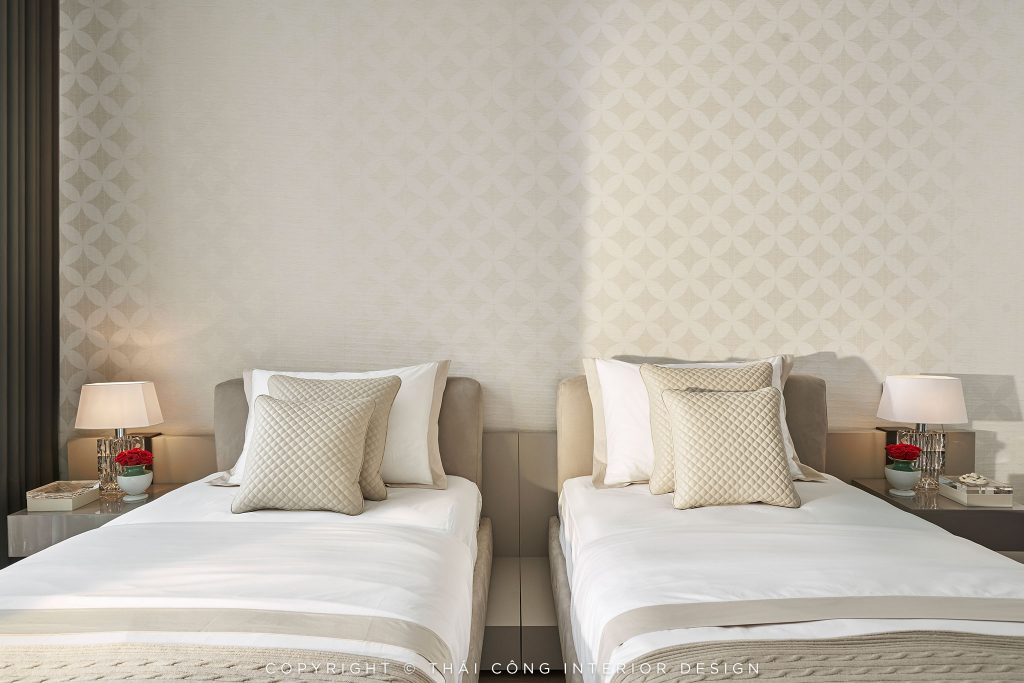 For the homeowners' frequent guests, Thái Công created a bright and airy guest bedroom, which features twin beds.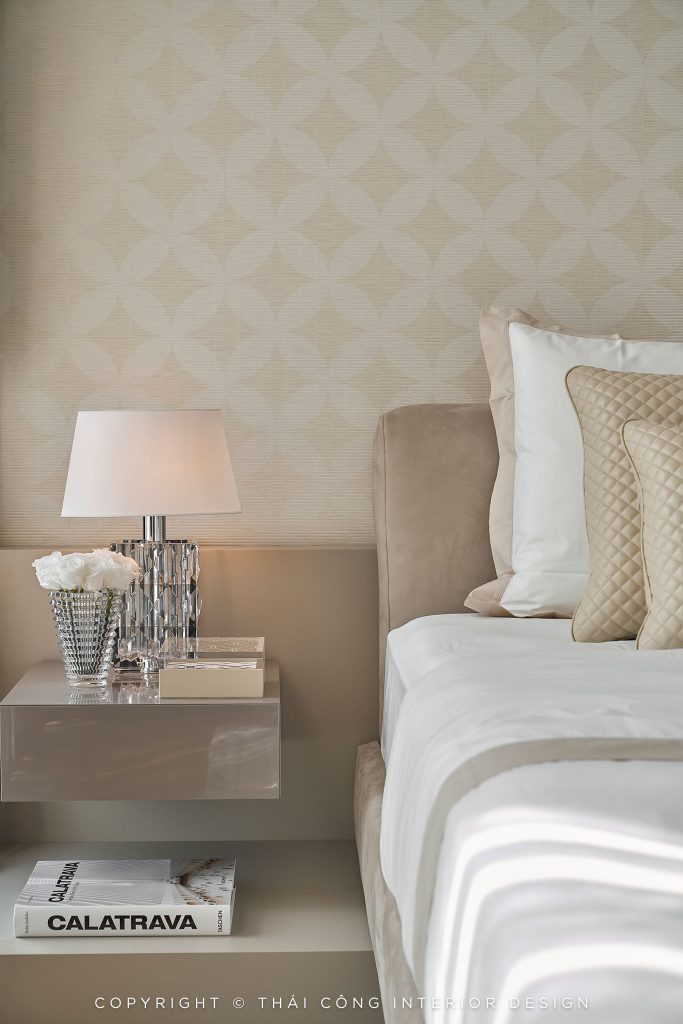 Crystalline details, neutral hues and subtle quilted patterns create a luxe atmosphere not unlike that of an upscale hotel accommodation.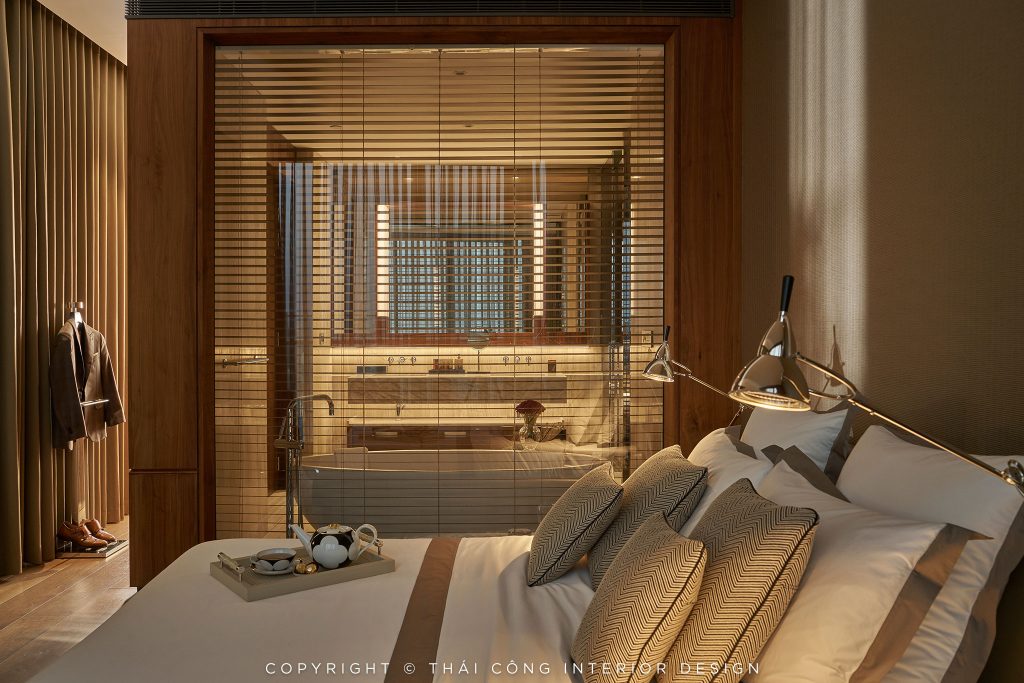 The master bedroom is no less decadent, featuring the same neutral hues and details such as the Technolumen Wall Lamp which was designed by Wilfred Buquet in 1927.